So it´s pouring cats and dogs? Nevermind, here´s what you can do.
Almost every city looks best when the sun is shining (imagine Stockholm in dark November vs. Stockholm in sunny June, huge difference), but since you never know what mood the weather gods will be in, there is a chance you will experience Vienna with rain.  But don´t you worry, here are a few suggestions how to make the most of a rainy day in Vienna – the oldschool way.
Start the day with a healthy breakfast
Food and coffee make everything better! Why not start your day in one of Vienna´s hot breakfast spots with a meal that will get your engines running. Good places to start if you are in the city center are the Do & Co Albertina (right next to the Albertina museum!), Joma Brasserie, Café Korb or the Meierei (or just have a look at our Top 5 breakfast spots).
Watch dancing horses in a truly imperial setting
Have you ever seen white horses dancing in a gigantic ball room? No? Well then you should definitely make sure to go and see our beloved white Lippizzaner horses at the Spanische Hofreitschule (Spanish riding school) which recently celebrated its 450th anniversary. The riding hall itself is quite spectacular and as soon as the horses come in, you´ll find your heart be filled with joy and enchantment. Seriously, this is just as good as it gets. Make sure to book tickets online in advance, the shows are extremely popular!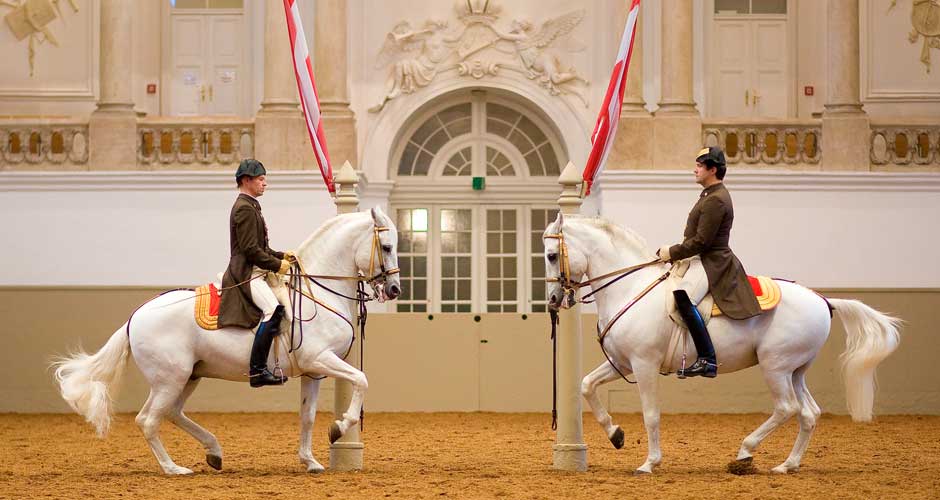 ©SRS
Explore Sisi´s home
Since you are already at the Viennese Hofburg for the Lippizzaner, why not go on and explore the imperial apartments and the Sisi museum? Back when Austria was still a huge empire and not just a tiny spot on Europe´s map, the Austrian Emperor and his entourage used to inhabit the Hofburg. Nowadays, the building is still in use for huge ballroom events, it houses the national library, the Lippizzaner, part of the Austrian government (e.g. our president´s office) and also has a few lucky private residents living within the old walls.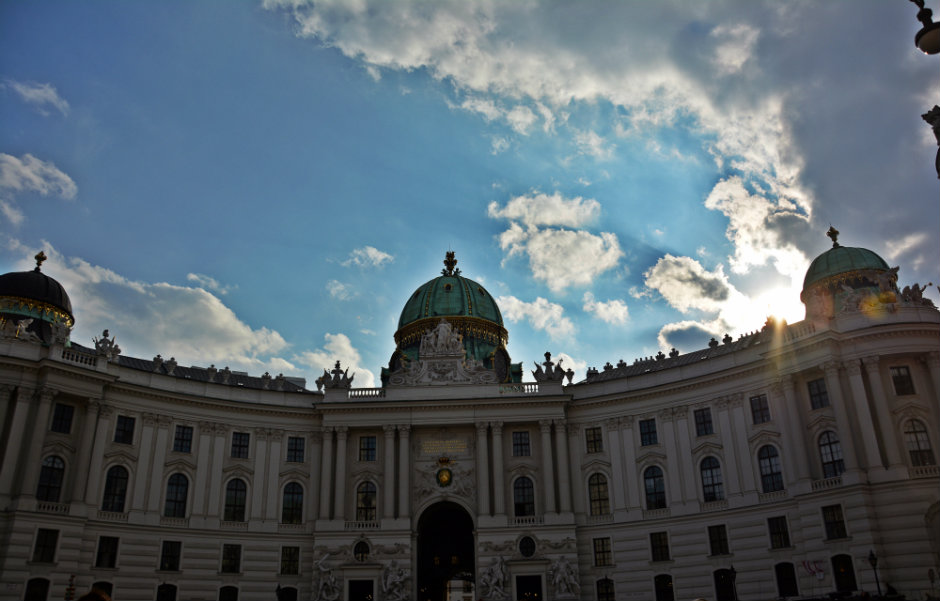 Schnitzel/Würstel anyone?
Sightseeing can be such an exhausting activity! It´s important to keep hydrated and nurtured, so go and get yourself a Schnitzel (or, if you are in hurry, a Würstel at one of the many, many sausage stands around town). Some of our favourite Schnitzel places (and please, keep in mind, real Viennese Schnitzel is ALWAYS veal Schnitzel, not pork even if a certain famous Schnitzel place tries to tell you otherwise!) in Vienna´s 1st district  are Plachutta´s Gasthaus zur Oper, Gasthaus Pöschl, Huth Stadtkrug or Glacis Beisl (strictly speaking not in the 1st district, but situated closeby in the Museumsquartier).
Touring around town
There are several ways to explore the city other than by foot, for example by (yet again) horse. They are an integral part of Viennese culture and you´ll see them everywhere in the city center: Fiaker, the horse carriages driving around town. Granted, this is the most pittoresque way to explore the city, but not exactly the cheapest (40 minutes will cost approx. 80 EUR). Alternative means of transport are hop on hop off busses (from 13,50 EUR), the Vienna ring tram (tickets from 8 EUR) or (if you don´t mind riding in the rain) use one of the many Vienna city bikes (you´ll need to register online beforehand).
Cake and coffee
A rainy day in Vienna is simply not complete without a stop at one of Vienna´s traditional old cafés. You probably won´t get the best coffee of your life (it´s a sad truth about Viennese coffee no one dares to speak about), but you´ll be able to induldge in this very special atmosphere which inspired writers, musicians and bohemians over the last centuries to create incredible pieces of art. Some of our favourite spots: Café Prückel, Café Hawelka, Café Bräunerhof, Café Diglas.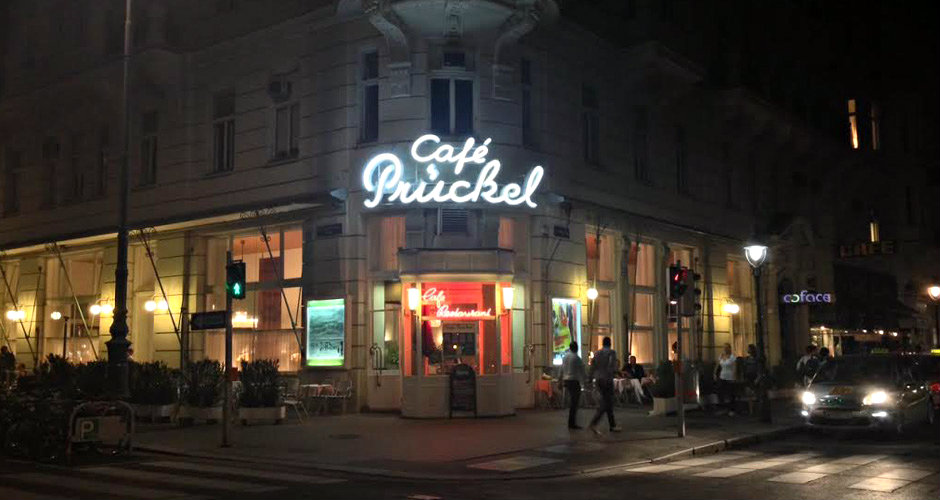 By now you will probably find it hard to move with all that fat food in your stomach and need to rest. If not, we´ll soon list suggestions on where to go for a drink.
Cover photo: ©SRS