Breakfast is the most important meal of the day. At least that´s what our moms say.
Since we want our readers to be healthy and provide them with enough energy to explore our lovely city, we decided to put together a list of some of our favourite breakfast places in Vienna for you. Here we go.
Meierei im Stadtpark
Popular among business people, tourists and foodlovers alike, the Meierei is a great spot to relax within the green surroundings of the Viennese Stadtpark. The café and restaurant offers a variety of healthy and rather unusual, but very yummy choices (e.g. char tartare with melon salad & herbs or soft-boiled egg with sour cream & foie gras, but don´t worry, you´ll get regular bacon & eggs as well) and is part of the adjoing world-reknown Steirereck restaurant. While a visit to the Steirereck might only be advisable for those of you who don´t mind spending quite a bit on an admittedly delicious meal, the Meierei is the affordable version of high-class cuisine.
Am Heumarkt 2A / im Stadtpark, 1030 Vienna, Phone: +43 1 713 31 68-10, www.steirereck.at/meierei
Ulrich
Situated in the bohemian seventh district, the Ulrich is one of the hotspots when it comes to good breakfast. Since the neighbourhood is one of Vienna´s most popular areas for students, hipsters and creative minds, the place is almost always busy and you´d probably be well-advised to make a reservation beforehand, especially if you want to grab one of the popular outdoor-spots during the warm season.
Breakfast choices range from a delicious breakfast sandwich with cheese, crispy bacon, omelett and all other kinds of stuff you´d want on your plate to healthier choices like avocado bread with chili and cottage cheese. By the way, our favourite are the homemade pancakes with fruit. Yummy!
St. Ulrichs Platz 1, 1070 Vienna, Phone: +43 1 961 27 82, http://ulrichwien.at/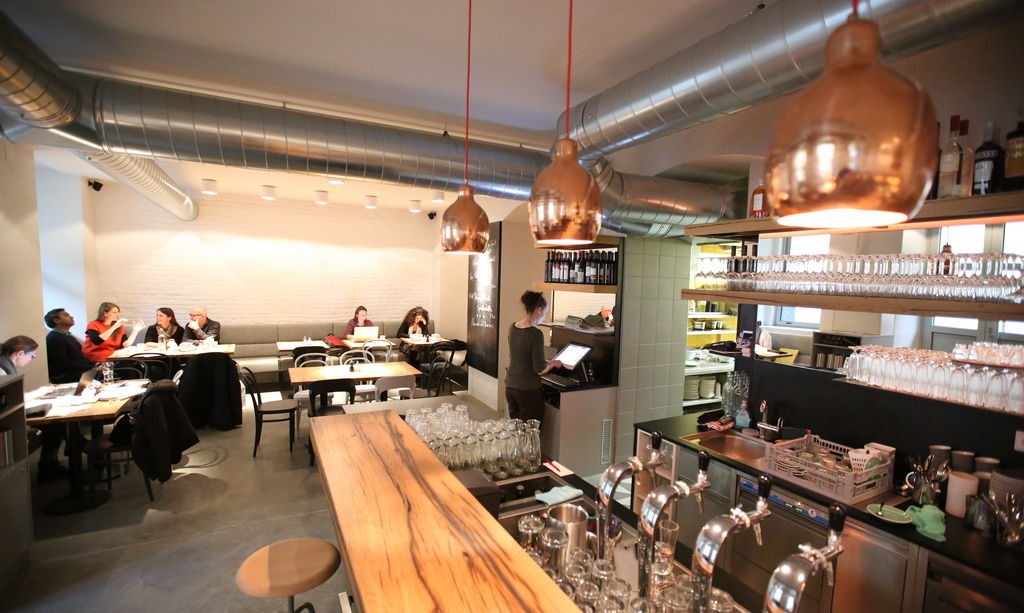 ©Ulrich
Motto am Fluss
No matter which part of the day, you can basically never go wrong with the iconic Motto am Fluss. The somewhat futuristic building (which also serves as Vienna´s hub for ships to Bratislava) is a popular meeting spot for a good-looking young crowd, tourists and business men and women alike. The upper part of the building with a lovely terrace is the Motto café which serves breakfast and snacks. Downstairs you´ll find the fancier restaurant area.
Given the absence of a lake or the sea in Vienna, the Viennese basically love ANY kind of water they can get close to. So despite the rather muddy-looking water of the Danube canal, we appreciate the location of the Motto right at the river bank since it is the closest thing to a vacation by the sea we can get.
Franz Josefs Kai 2, 1010 Vienna, Phone: +43 1 25 255, www.motto.at/mottoamfluss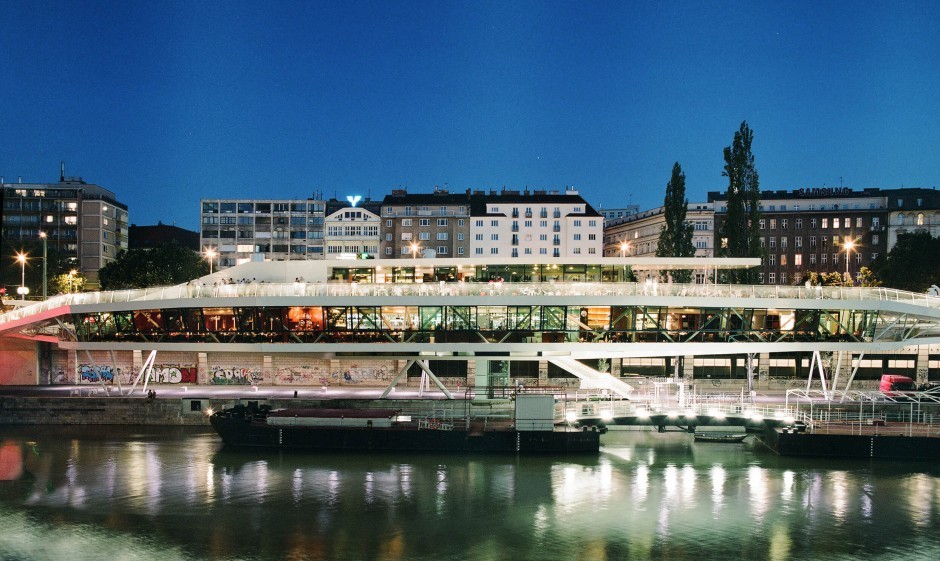 ©Motto am Fluss
Guest House Vienna
Do you enjoy watching horses while eating your eggs benedict? Well, then this might be just the right place for you. Located very close to the opera and the wonderful Albertina museum, the Guesthouse Vienna (which is also a pretty stylish hotel by the way) offers a good range of breakfast classics and yummy pastry. Since some of Vienna´s fiaker (the horse carriages that take you around town) have their parking spots right opposite the café, you´ll most likely be able to have a glimpse at this part of Viennese tradition (especially from March to October when the terrace is open). Service can be a tad slow at times, but since you´ll be busy taking in the surrounding sights and watching horses anyway, we believe that´s a price worth paying.
Führichgasse 10, 1010 Vienna, Phone: +43 1 512 13 20, www.theguesthouse.at
©Guesthouse Vienna
Labstelle
Are you a real breakfast lover and enjoy spending several hours indulging in your favourite morning dishes? Well then this is absolutely the right place for you! Only on saturdays from 10 to 12.30 Labstelle, which is situated in the heart of the city closeby St. Stephen´s Cathedral and impresses with sleek and modern yet cozy design, offers a special "flying breakfast". It´s a bit like running sushi (because the ever coming flood of delicious dishes just never seems to end!) and offers a variety of different breakfast and lunch classics. By the end you will most probably have to roll out rather than walk, but as far as we are concerned this is a real breakfast gem.
Lugeck 6, 1010 Vienna, Phone: +43 1 236 21 22, www.labstelle.at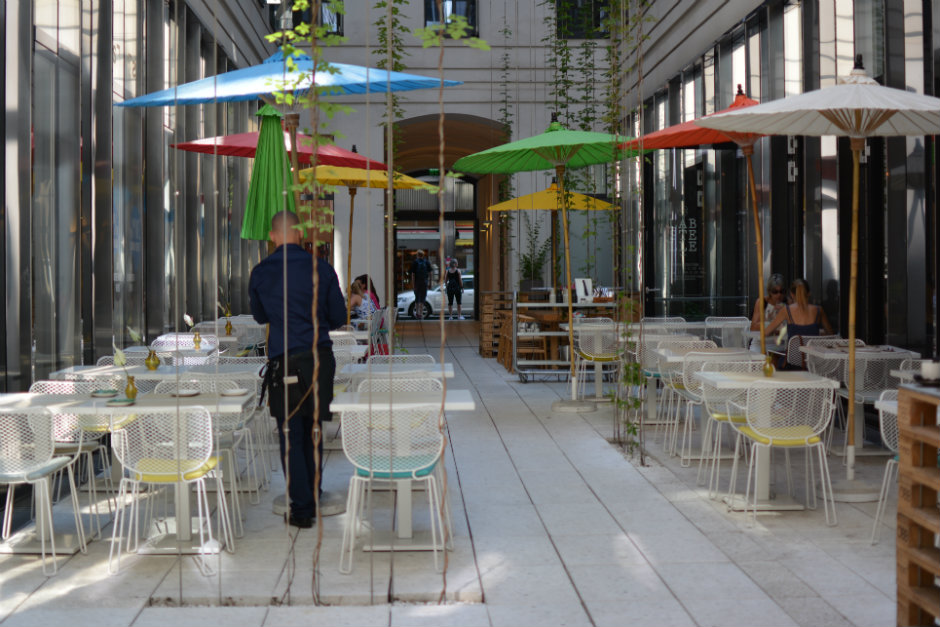 By the way, for the German speakers among you, there´s a whole website dedicated only to breakfast spots in Vienna, make sure to check it out: Die Frühstückerinnen.