The epicenter of fun, arcade games, beer and crappy music – meet the Viennese Prater!
What you shouldn´t do when you´re afraid of heights? And what you definitely shouldn´t do if you suffer from an easily upset stomach? Going to the Viennese Prater. And taking a ride in one of Vienna's most beautiful attractions – the Riesenrad! This ferris wheel made of steel is around 65 metres high and has a diameter of nearly 61 metres. Huge, no? What used to be a big deal in 1897 (emperor Franz Josef I. celebrated his 50th jubilee), is now a charming old lady. The right thing when you want to see Vienna from above and get romantic with your sweetheart.
If tradition and history isn't quite yours, but you lust for cotton candy, loud music and flashy neon lights…leave the Riesenrad behind and enter the Prater. Ready for an Austrian jawbreaker? The full name of the Prater is actually "Wiener Wurstelprater". Now you practice 😉
Beer, crappy music and a lot of fun
The Riesenrad is beautiful. The Prater isn't. It's just loud, meeting point for weirdos and definitely not made for hipsters. Buuuuuuut…it's typical Vienna! And it has this strange (but oh so cool) 90ies-feeling about it. There are some speedy attractions like Boomerang, some really trashy haunted houses or "iconic" Tagada and Breakdance.
Breakdance, Baby! ©anonymous via Flickr
And of course there is famous "Schweizerhaus". If you're in need of beer, knuckle of pork ("Stelze") and a true beer garden atmosphere, go there! Make sure to visit it in summer, when you take your seat under old chestnut trees. The Schweizerhaus is open from the middle of March till the end of October.
Note: Don't mix up the amusement park (Prater) with the huuuuge, amazing and even protected landscape with lush greens, ponds and bike paths (Prater). Yes, it's confusing. Viennese people use the same name for both and they are acutally located side by side. But world's apart.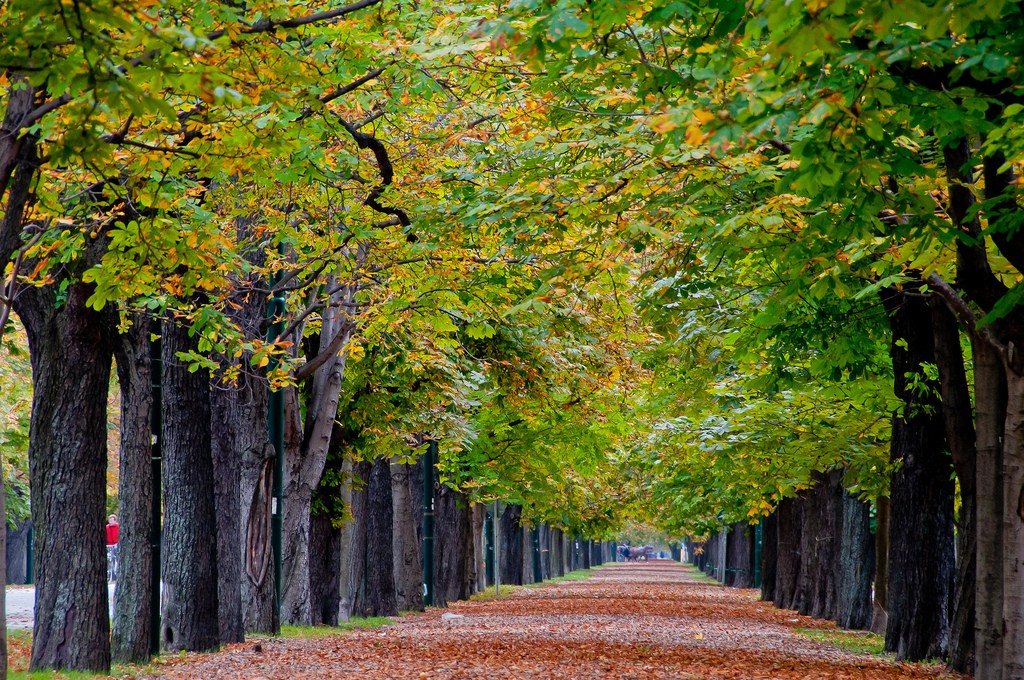 The green Prater ©Clarence via Flickr
Header photo Wiener Riesenrad ©Jaysmark via Flickr
Tell us your opinion

What "Prater" is your favourite?
The loud and colourful one or the relaxed and green one?