Wanna have some extraterrestrial experience? Have a look at Vienna´s University of Economics and Business.
The new campus of Vienna's University of Economics and Business opened in 2013 after a construction phase of 45 months. The campus has the size of twelve soccer fields (!) and expenses climbed up to more than 500 Mio. €. (And costs are still rising as some structural elements of the library center's front decided to surrender to gravity in summer 2014 and again in early 2015. Ouch!!! That's why the entrance front of the library is scaffolded at the moment.)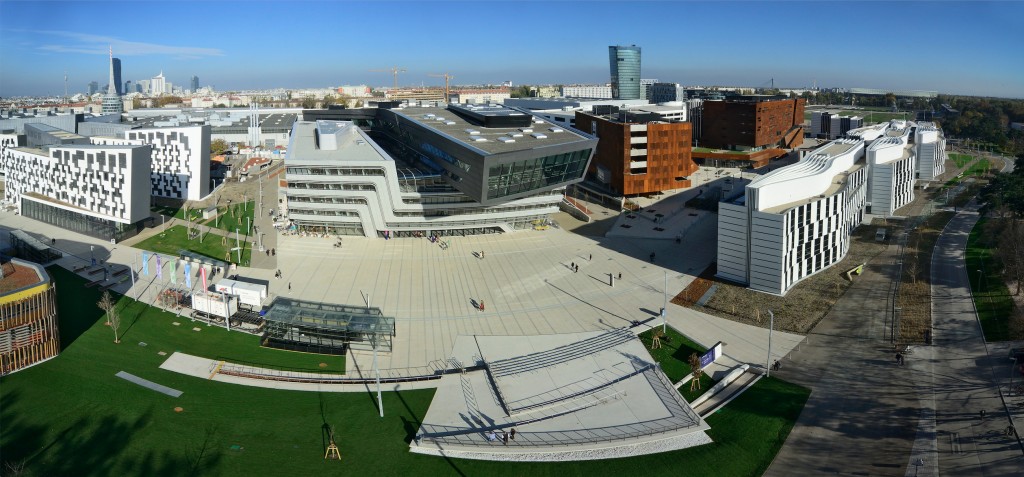 Panoramic view of the new campus of Vienna's university of economics ©Johannes Zinner, via WU Wien
Star-architects at work
But nevertheless. This complex of buildings is impressive and of course the new architectural landmark of Vienna. The futuristic heart of it all is the "Learning & Library Center" designed by star-architect Zaha Hadid. Step inside and you'll feel like entering a spaceship. All white, all organic shapes, all with a fluid effect. Finding your're inner Mr. Spock is easy in this surroundings. Other renowned architects that were engaged are CRABstudio from London, Atelier Hitoshi Abe from Sendai, Estudio Carme Pinós S.L. from Barcelona, NO.MAD Arquitectos from Madrid and BUSarchitektur ZT Gmbh from Vienna.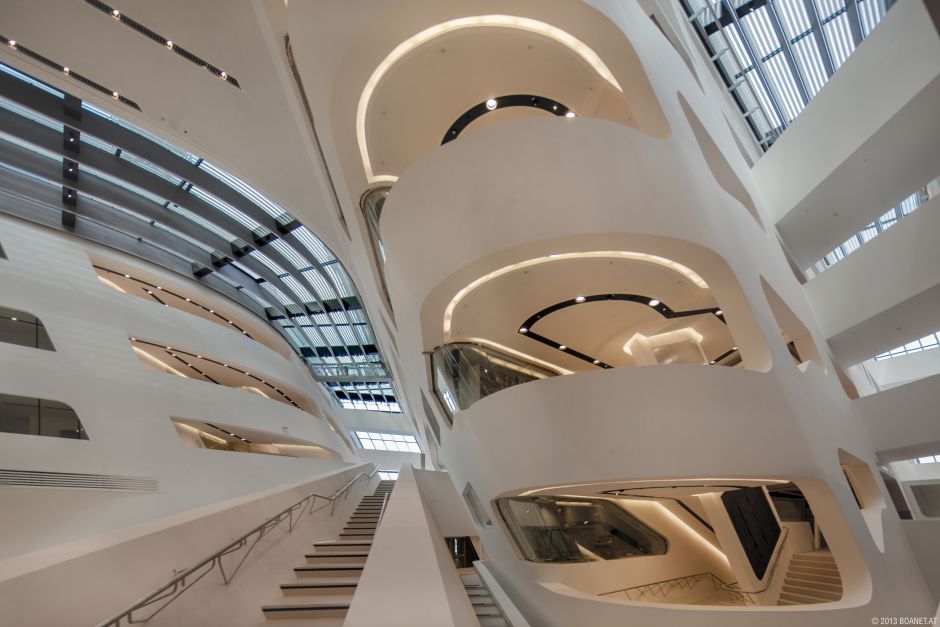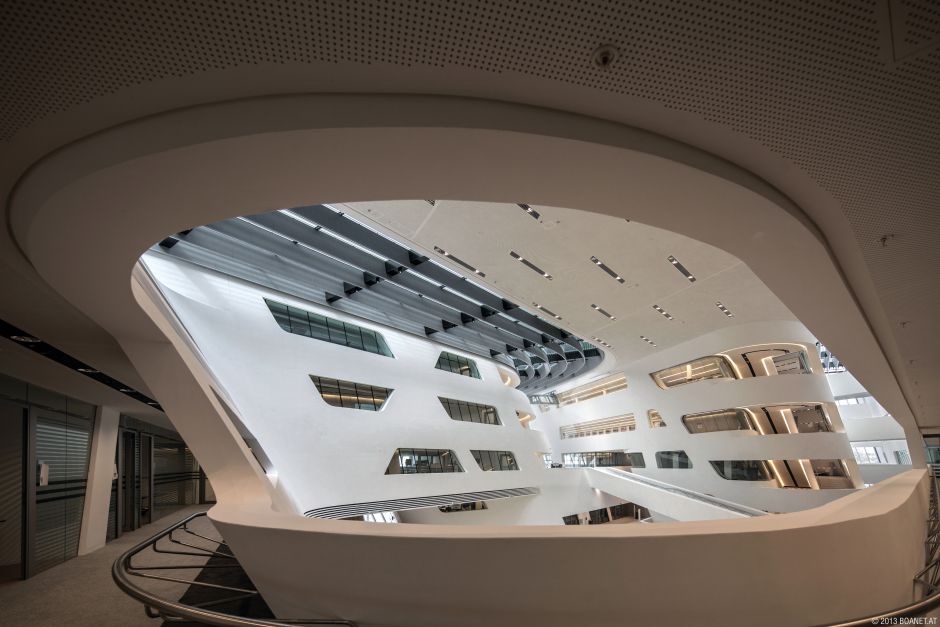 Hello, Star Trek! The learning and library center, designed by Zaha Hadid ©Boanet, via WU Wien
Reach WU (that's the shortcut for Vienna's business nucleus) with the underground U2 and get out at station "Messe Prater" following the WU-signs. When you get out of the underground station turn right and walk just two minutes to the entrance of the campus. From spring till autumn it's nice to hang around on the campus, there's a supermarket, some small cafés and nice restaurants like "Das Campus" (nice burgers and in summer open-air barbecue on friday and saturday).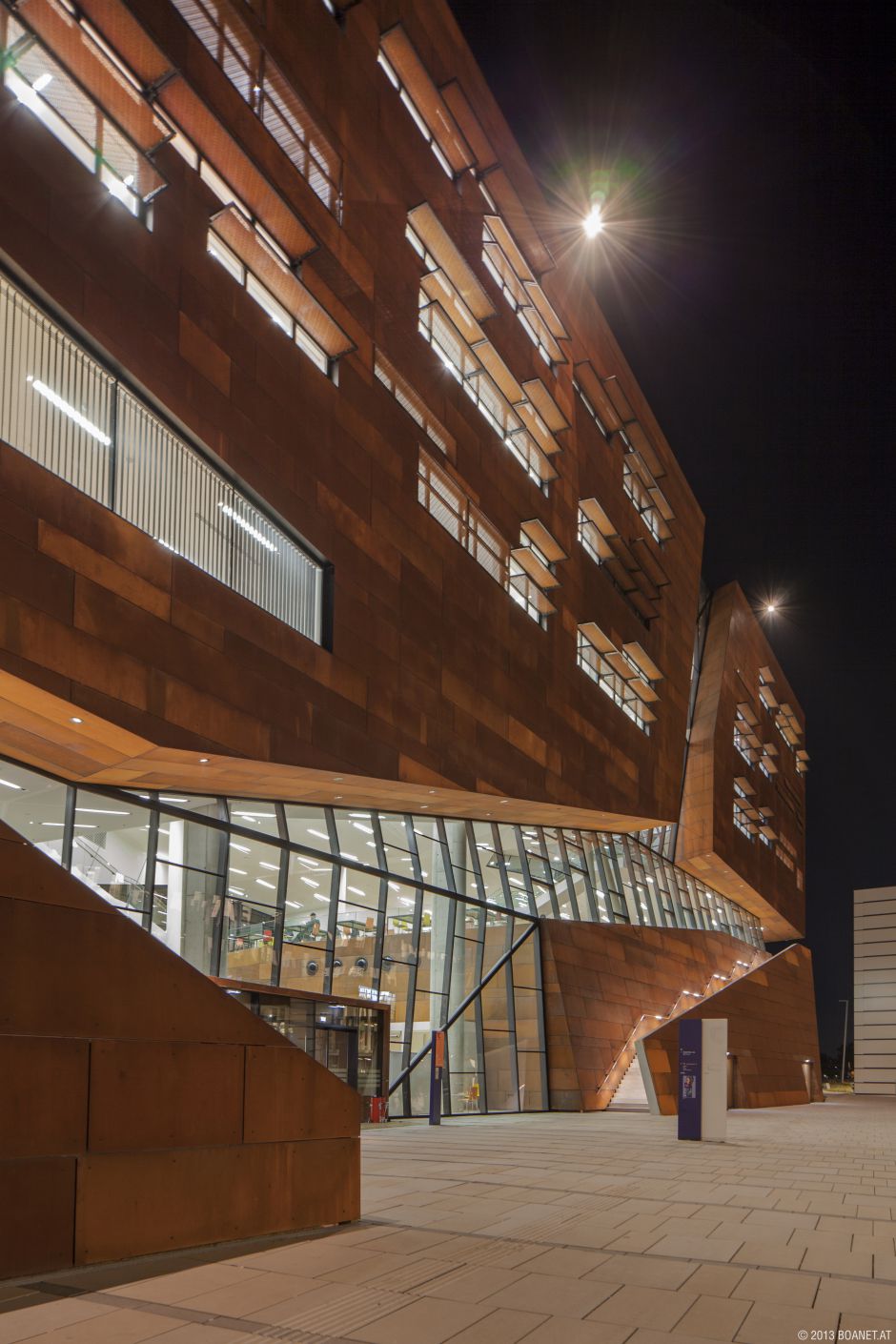 ©Boanet, via WU Wien
And now folks, are you ready for a trip to outer space?
(And when you're already in this area, namely the 2nd district, stay there and have a look at the Prater, the famous inner-city amusement park with one of Vienna's top sights, the Riesenrad which was built in 1897 (!!)…read more about it here)