One of the most romantic (and I mean r.o.m.a.n.t.i.c.) things to do in Vienna? Going for a boat ride on the Alte Donau.
This confluence of the Danube is laid back, relaxing, waiting for you to jump in and have a swim (if you don't mind some water plants getting in your way) – or rent a boat and have the most wonderful kisses-in-the-sunset-time of your life. It's all oldschool here and has a retro attitude which you'll fell in love within a sec. I promise.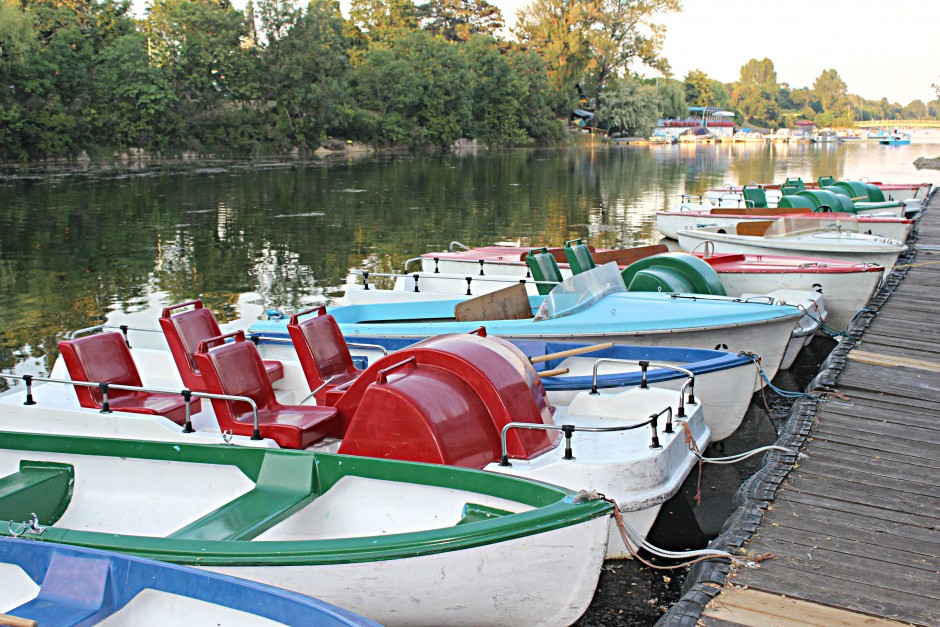 All colours, all types – all going slowly. Just the romantic way.
A boat, a bottle of sparkling wine – and full moon
The climax of it all: Go boating in a full moon night. I tried it and what should I say…my romantic me loved it! My sweetheart and I rented an electric boat (you can also rent a rowboat or a paddleboat). The package also included a picnic basket with some sandwiches, some fruits and a bottle of sparkling wine. Don't forget to bring some spray against biting midges if you go in high summer.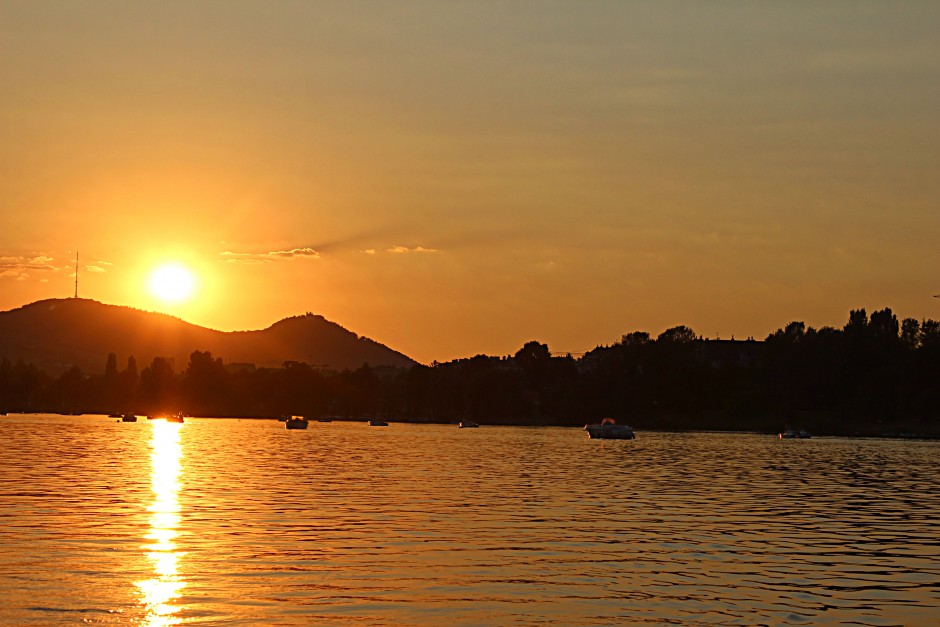 Sunset is fantastic, full moon is even more fantastic. But first things first.
Turn on the (not so powerful) engine and prepare yourself for some dolce far niente. You see, a mediterranean feeling overwhelms me everytime I think back at this special evening in the moonlight. Ok, ok, enough of this romantic stuff. But I promise you: You'll feel the same afterwards.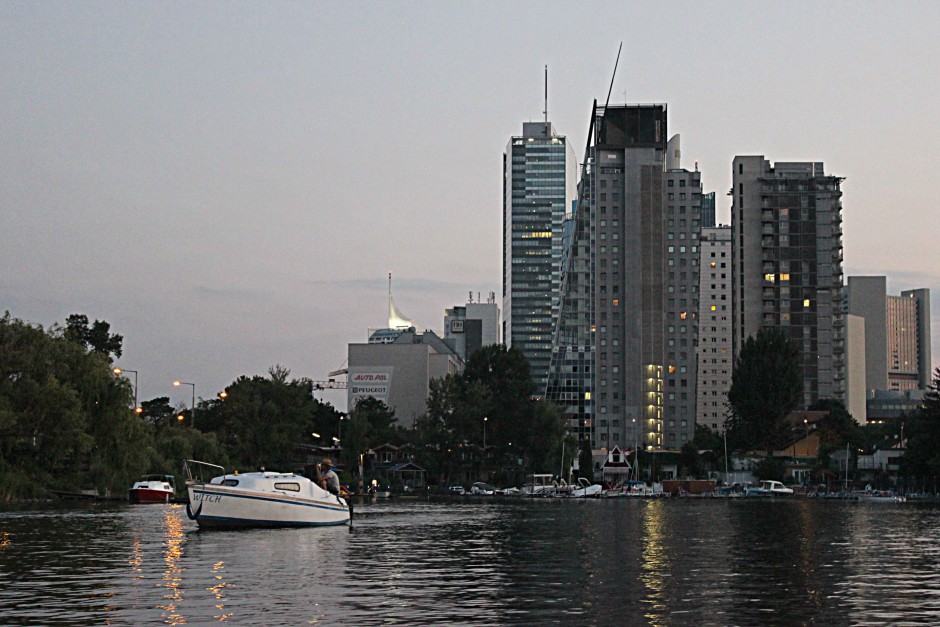 Some kind of Miami-Beach-feeling in Vienna.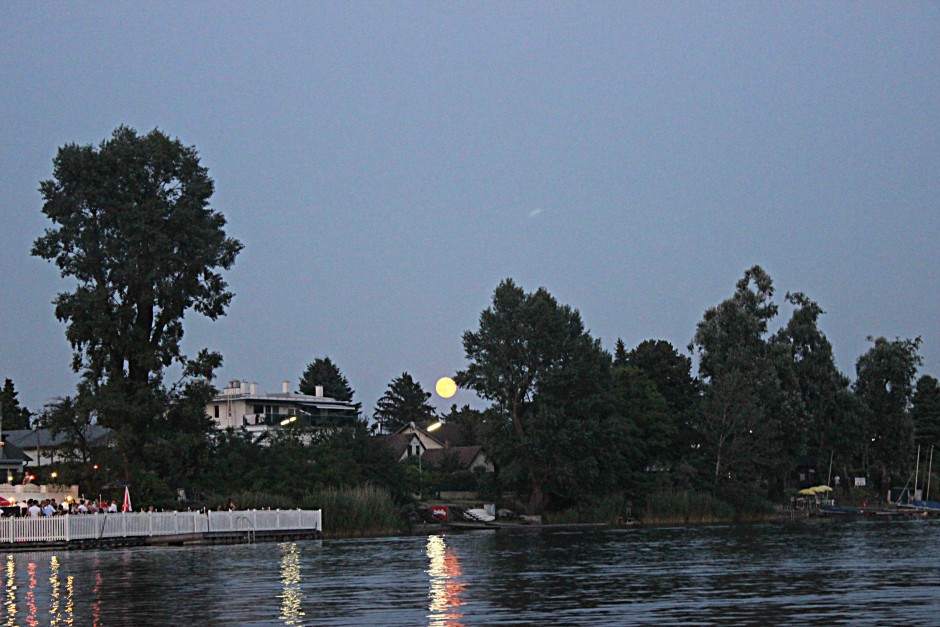 Here we go: the rising full moon above lovely Alte Donau.
Check out www.alte-donau.info for full moon boating dates (as the site isn't available in English look out for "Vollmondfahrten auf der Alten Donau") and links to boat rentals (like La Creperie, Neuer, Seepferdchen or Segelschule Hofbauer).
And what where your most romantic moments in Vienna?
We'd love to hear all about cloud nine and you're favourite spots in town seen through rose-colored glasses