Vienna is awesome. But sometimes you want to get out of the big city. And just indulge in nature. You can perfectly do so in the Vienna Woods.
Last weekend – a long weekend as there is national holiday on the 26th of October – I was all into the great outdoors. Fresh air, lots of trees (all yellow, red and orange at the moment *love*) and some exercise. One lovely spot is called Peilstein, a mountain in the southern Vienna Woods. From Vienna its an actual 40 min. ride by car (be aware that this route has tolls, Map). You can also go by train and bus but than it takes much longer.
Peilstein – and some crazy guys balancing on a rope. 700 meters above ground.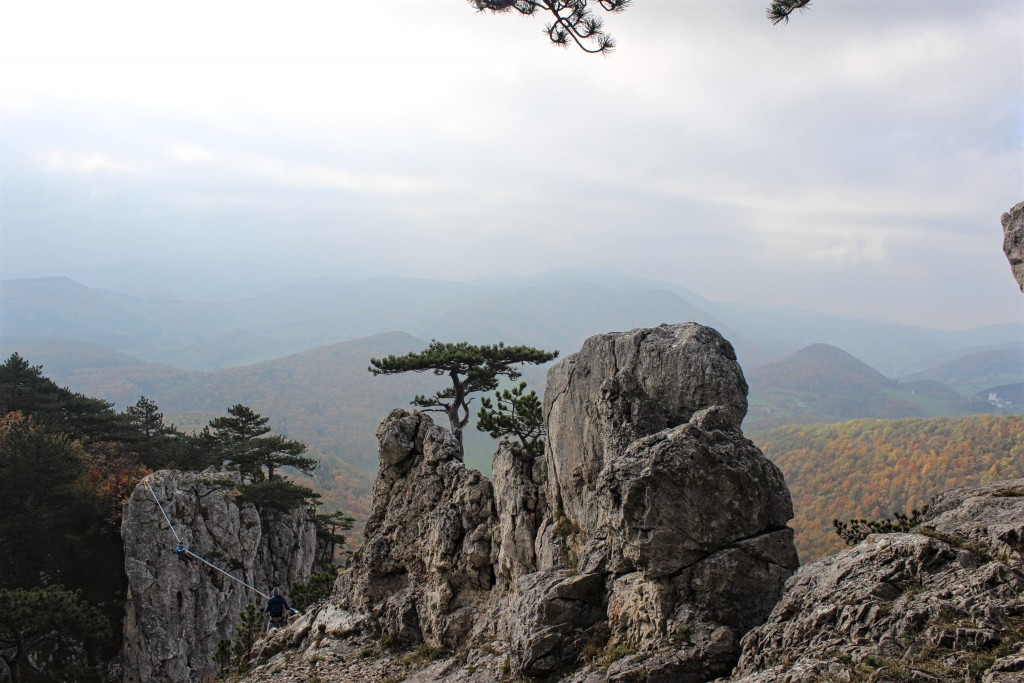 Start your hike in Maria Raisenmarkt. Take the small street at the backside of the church (just opposite Pizzeria Mafiosi). There's a yellow marker saying "Peilsteinhaus" – just follow this sign and then continue by following the Red-White-Red markers on the tree trunks. After a few hundred meters you have to turn left, up a steep forest road. Direction: "Ruine Arnstein" (a small ruin). From here on just follow the markings. Your destination is Peilsteinhaus. You'll reach it after an approx. 80 min. hike – it's not difficult to walk, but sometimes a little bit steep and bumpy. So it's definitely not recommendable for a baby buggy.
Once you are at the Peilsteinhaus (where you can eat and drink) make sure you get to see the summit cross. You have the most fantastic view from there!!! In autumn it's almost magic. The colourful trees… Eye candy guarantee!!! On your way back follow the marker with direction "Holzschlag". And from there back to the starting point in Maria Raisenmarkt. This return path will take another approx. 60-80 min.
As seen from the summit cross. Priceless.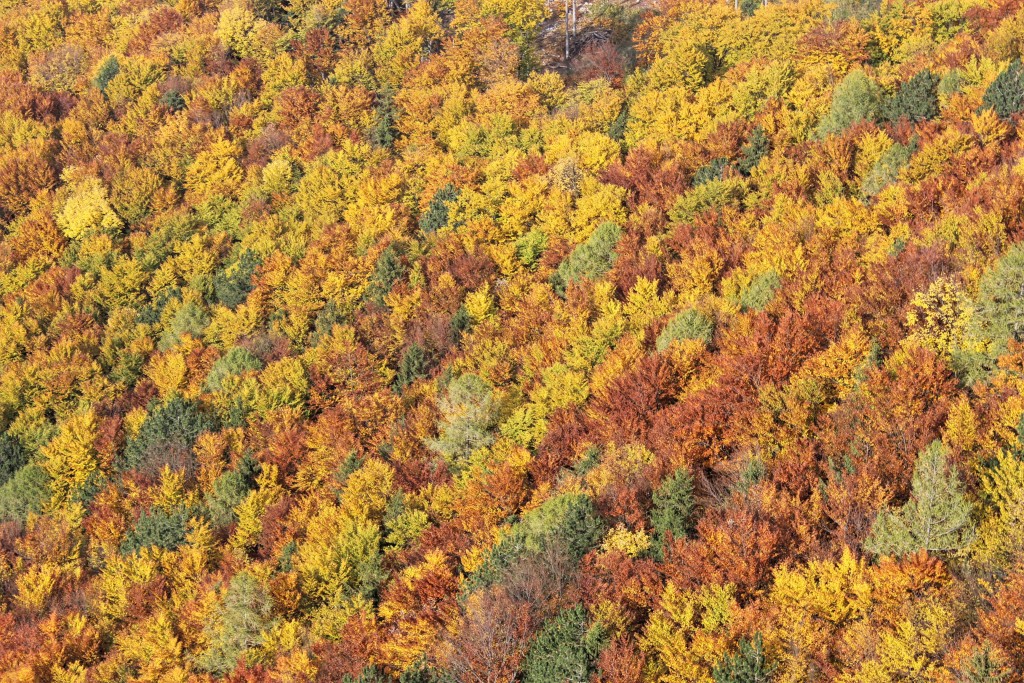 On the way back to Maria Raisenmarkt. No filter needed.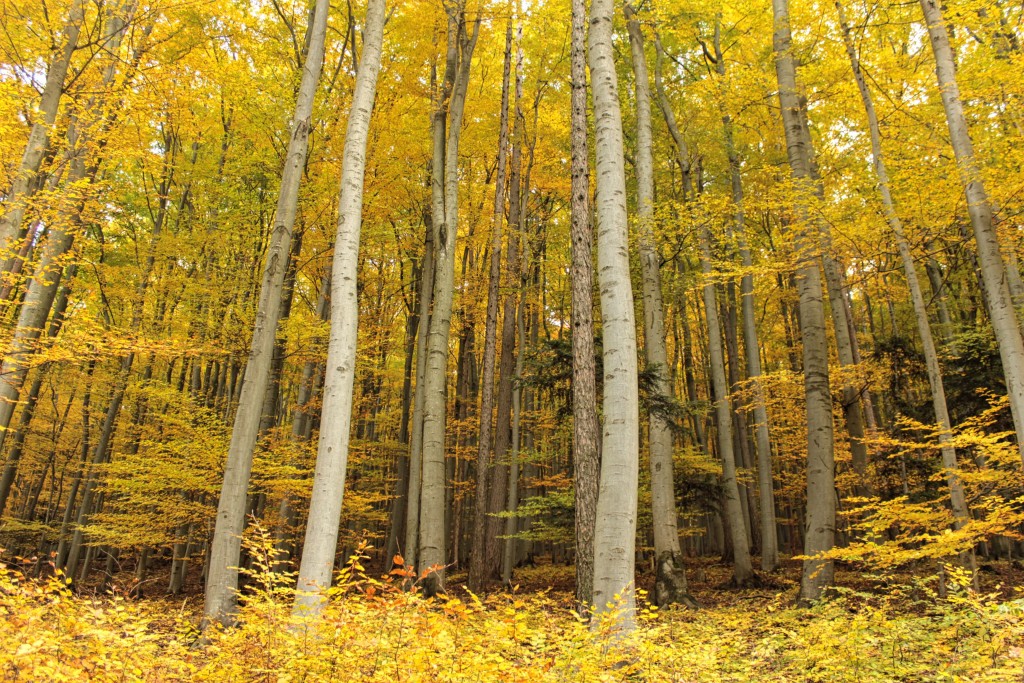 Do you have favourite hiking trails around Vienna? Share them with us…